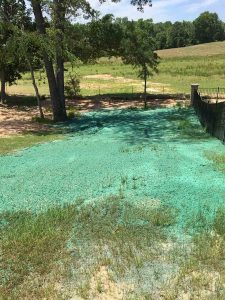 Quality grass can stop your erosion exposure, but we understand there will be times when turf building is not the answer, or when turf building is a latter phase in your project. For these reasons, we offer several other solutions to erosion control. For example, heavy-duty silt fencing is an option for low to medium flow areas. And, straw wattles can slow more concentrated water flow. A benefit to the straw wattle is that the organic materials can simply be spread out once the barrier need is no longer there.
Need Grass Now handles the big stuff, too, offering the installation of culverts and other large, pre-manufactured drainage solutions. We can customize rip rap, also know as shot rock, to protect streambeds, bridge entries, pilings and the like, to protect granular bed material from scour.
We'll take the time to fully assess your particular site so we can make recommendations that make the most sense for you.
Need Grass Now offers support on SWPPPs, also known as Storm Water Pollution Prevention Plans, which will begin with an evaluation of which stormwater permit is best suited for your project. We understand the regulations and rules and can help you get where you need to be. Currently facing a violation and looking at regulatory enforcement? Need Grass Now will devise a plan to get you back in compliance. We can assist contractors with erosion solutions compliant with the federal Clean Water Act. Give us a call today to discuss your erosion control needs.