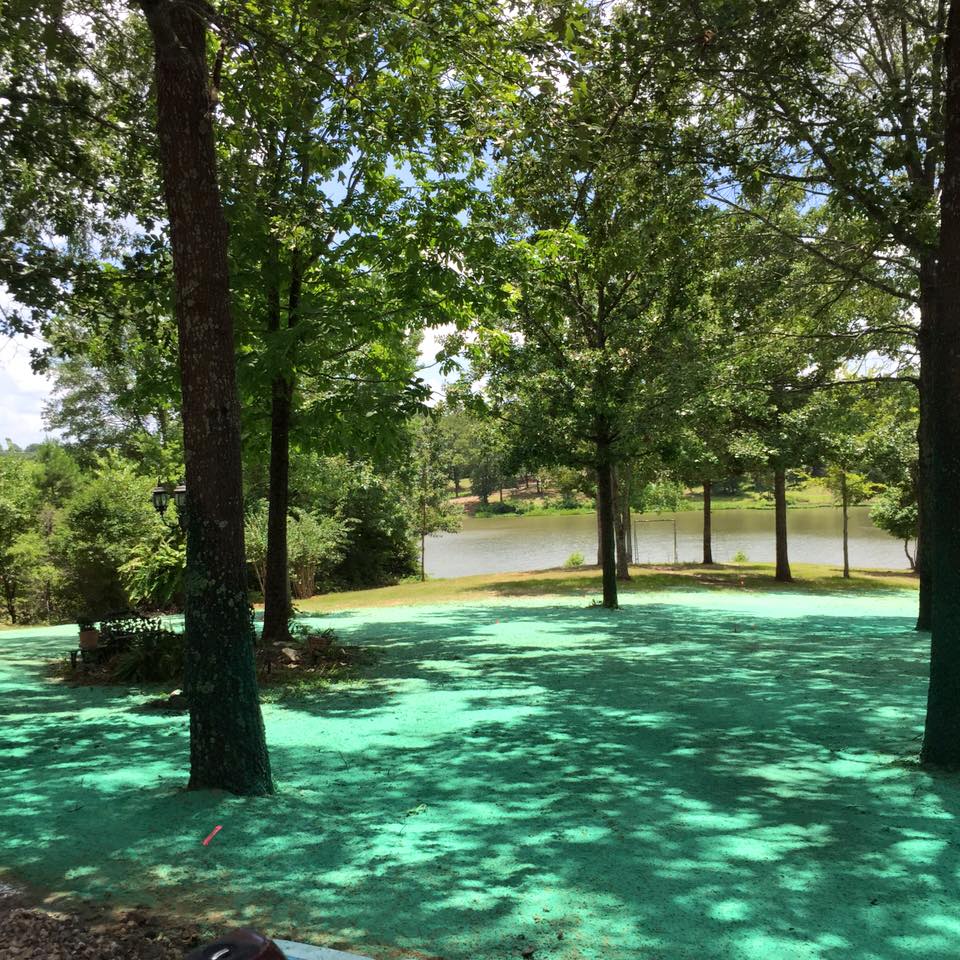 Hydroseeding, also known as hydromulching, is a fast, economical way to grow grass, and an effective tool for erosion control. We use high-quality wood fibers with grass seed to create an organic "blanket" ideally suited for seed germination.  Our slurry of grass seed, mulch and fertilizer can be quickly sprayed down.  In addition to traditional lawn space, hydroseeding is an ideal solution for hillsides and sloped areas where erosion is a real concern.  One of the early needs in new construction is turned soil coverage and hydroseeding effectively addresses this concern.  We establish quality turf quickly.  We tell our clients to plan to be mowing within three weeks.
Need Grass Now goes beyond the basics.  We can enhance soil with additives and make PH adjustments in order to foster ideal grass growth.  Our experts devise custom seed plans.  We offer BFM (bonded fiber matrix) hydromulching, which, through non-toxic, hydrocolloid-based binder mixed with specially-sized fiber strands, provides incremental holding power for our customized slurry, in a product that will slowly biodegrade over time.
In addition to addressing specific areas of concern, our team can assist engineers with overall site planning and will offer solutions for effective vegetation establishment.
Contact us today to learn more about our hydromulching solutions!