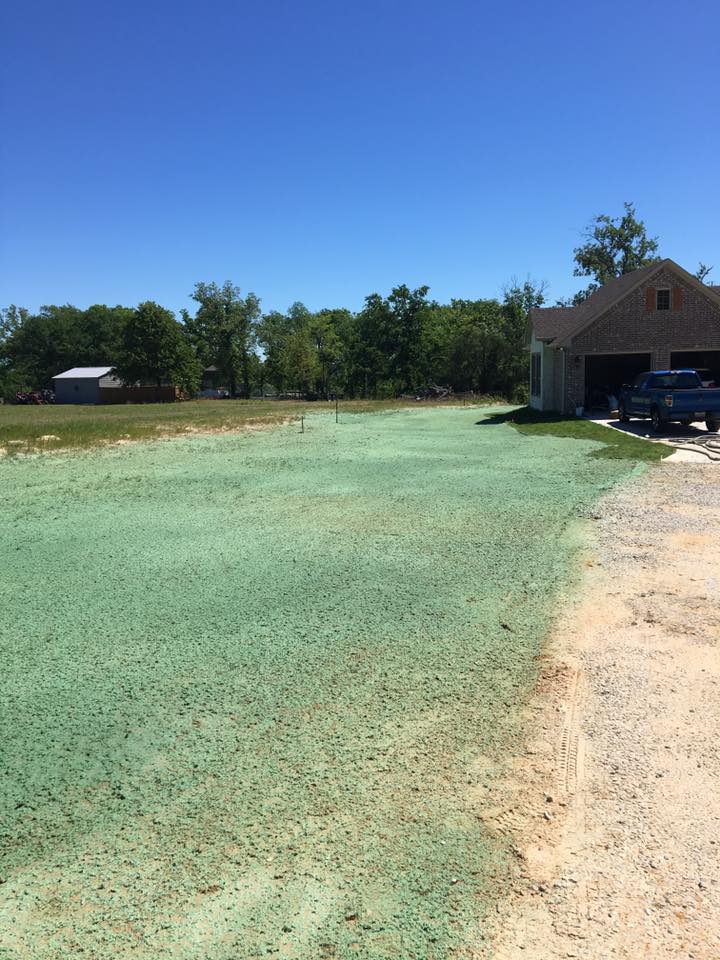 For cool season seeding (September-February) in East Texas we recommend turf style rye. Need Grass Now uses a high quality, tested and certified seed. The outcome will be an amazing thick, green stand of grass that will be a little less stalky and bulky than regular old Oregon rye and will be easier to make a transition to permanent seeding in the warm season.
Lots of engineers and Hydromulching companies will tell you that you can mix Bermuda seed with rye and that it will be an automatic transition to a permanent yard. Unfortunately, that's just not the case. At best, you will end up with lots of dead rye vegetation in about April or may, mixes with various weeds and a few sprigs of Bermuda, if the Bermuda was planted and didn't rot from laying in moisture before the soil temperature reached 69 degrees. Another factor is the seed density sown. If you go 4lbs per thousand square foot, it will be a beautiful cool season lawn. But if you go 1lb per thousand square feet you can give yourself a much better chance for the Bermuda to grow in, but will be a spindly less than appealing winter stand of grass. The thicker the rye the more dominant.
In most cases, we can advise you of a plan to get it taken care of and even Hydromulched twice for much less than the price for sod. Don't misunderstand though, there will need to be quite a bit of prep work to get the seed bed ready again for the permanent seeding. Don't be promised it will work to just do it once. We've been there seen that and have experience that proves we are experts on the matter.
For erosion control jobs, we have seen Hydromulching in the cool season with a warm season seeds in the mix work just fine. With a mix of seeds and natives, the outcome will be dramatically better. Keep in mind though that when your dealing with your yard it does matter, because you notice the weeds and dead vegetation and you want just thick Bermuda.
Have a question about ryegrass or hydromulching? Give us a call today!