A neatly paved driveway or a stone patio are practical home improvements, but in some cases the hardscaping around your home can cause erosion issues. Impermeable surfaces, such as asphalt, don't allow water to sink through to the ground. Instead, it runs off into the first available area, causing damage to your lawn. Hydroseeding is an efficient and affordable way to repair large areas of grass that have been destroyed by erosion.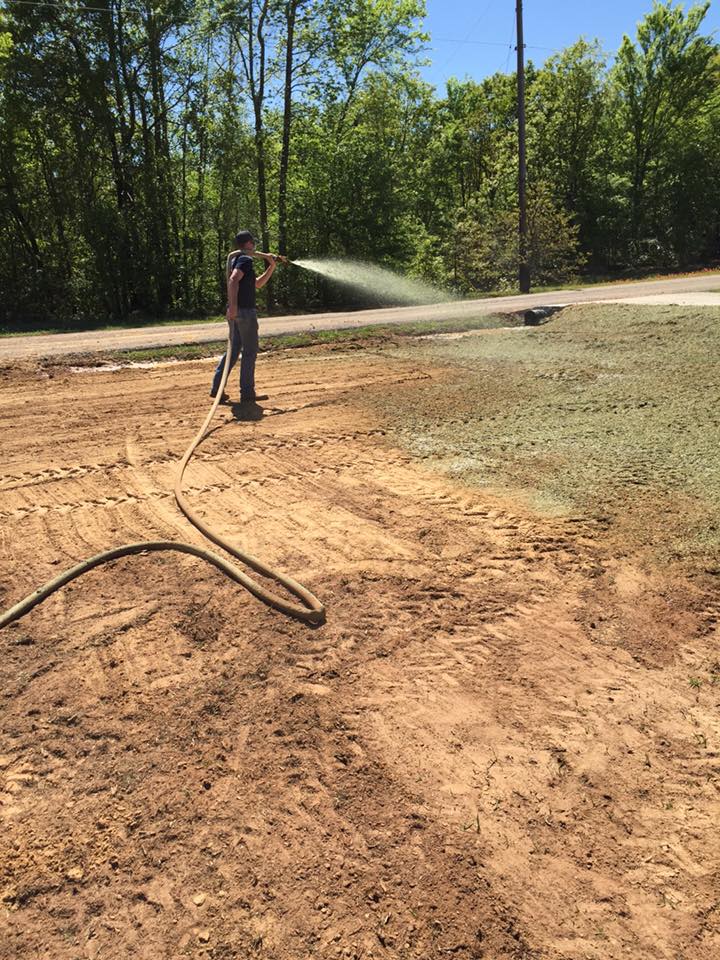 Common Signs of Lawn Erosion
To see how water runoff affects your lawn, go outside during the next heavy rain and observe what happens once the rain hits the ground. Some ways that erosion damages your landscape include pools of water remaining after it rains or runnels, which are small streams that form as water flows. Even when the weather is dry, you can spot problems. If you find mud splashed on the side of your home or outbuildings and see plant roots exposed, these are also signs of erosion.
What is Hydroseeding?
A fast and affordable way to fix erosion issues in your lawn is hydroseeding. During this process, a hydroseeding contractor sprays a mixture of grass, fertilizer and mulch over the designated area. This hydromulch holds the soil and seeds in place and enables new grass to grow quickly and evenly. While dry sowing is always an option, the water runoff that caused the erosion will just wash away the new seeds.
A Versatile Solution
Hydroseeding is very flexible, making it easier to sow grass seed on many different types of terrain. The process was developed in the 1940s as a way to seed hard to reach or steep slopes next to highways. Because the grass seeds germinates faster, it is great for newer homes or to quickly revive a barren landscape.
Hydroseeding is most effective when handled by professionals. For more information about hydro mulch grass or other methods of erosion control, please contact us.